March Art Challenge: Days 1-4
So you might recall that post where I linked to
monthly drawing challenges for the rest of 2015
. I've been doing this! I just haven't been reporting because my progress was very slow. I didn't complete anywhere like 28 drawings in the month of February. I think this is because I was focused on trying to manage a complete stippled ink piece each time, and with the way my month went I just couldn't get that done in one day.
On the other hand, I have several more finished ink pieces that I would have had otherwise. I haven't posted them yet but plan to soon.
Currently I am working on a 31-day challenge relating to the major characters in
Beyond Porch & Portal
. I'm hoping this will help me with development even as I'm working on background research. Below are the first few days' worth of drawings, which I've managed to scan (more hopefully forthcoming later):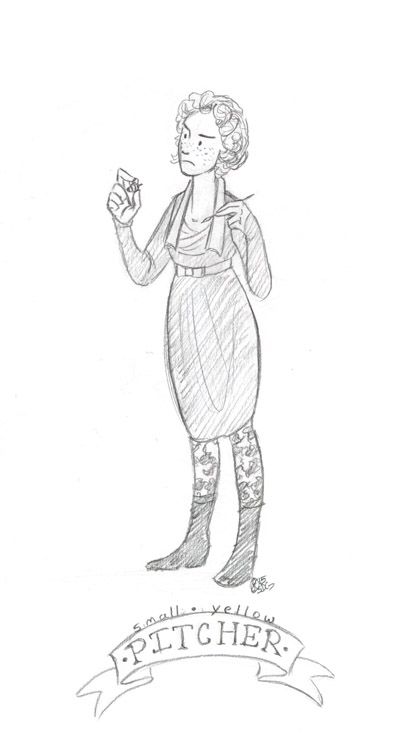 The protagonist, Small Yellow Pitcher. She is painting a model bee, because bees are important to her work as the local psychopomp in her village. She is, however, inexplicably wearing her nicest dress.
(yes, you did see her wearing wings
the last time I posted a picture of her
. That's just the way things work)
The prompt was actually the protagonist's lover or partner, but... uh... Small Yellow Pitcher is sort of resisting any kind of romantic attachments at the moment, so instead I drew her pet, Snot Otter. He(?) is not actually a hellbender (for starters they're North American), but a slightly fantastical species of large salamander.
I just really cannot resist the name Snot Otter.
Another protagonist, except that because I'm revamping so much a lot of roles are up for grabs and I have no idea if he is a protagonist. However, I like him, so I'm taking the opportunity to draw him.
You will notice he also has a bee.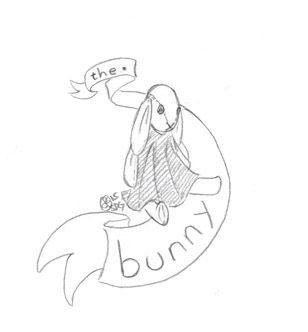 Prompt was the main antagonist. I'm not sure this is an antagonist, but it is certainly the cause of most of the trouble.