BIG NEWS! OPEN FOR COMMISSIONS!
I have two pieces of news. One of them is exciting for me, and one of them might be exciting for one or two of you.
First, the exciting news for me: I, uh, am kind of quitting my job and going to Europe for a while.
I turned in my notice, the flights are booked, the arrangements are made. I'm basically going on a sabbatical; I'll be earning my keep by helping out the family members with whom I stay, but also I'm going to work on making things and telling stories and exploring.
Second, the exciting news for you (maybe):
Wind back to that whole "quitting my job" thing. I won't lie: I'm kind of taking a risk on this, financially. I've saved up some money to cover my time in Europe and hopefully provide some buffer while I look for work on my return, and I've been doing side gigs to pick up whatever extra money I can.
Now, in the short period before I leave, I'm adding another potential income stream. I am as of now
OPEN FOR ART COMMISSIONS.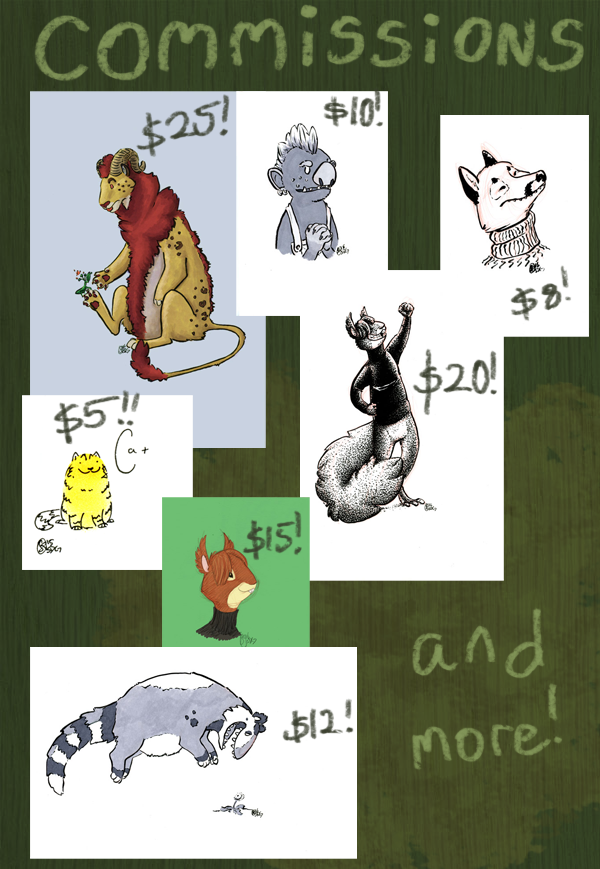 I will draw things for money, many different things for reasonable amounts of money! My goal is simply to have a couple extra bucks in the bank as I embark on this scary and incredible adventure. If you'd like to help me attain that goal (you can also
buy Mothman coffee mugs on my Zazzle shop
, incidentally), or you just want to get a drawing, now's your chance.
Here's where to go to get sweet custom art!
P.S. Naturally
Mr. Seal
is coming with me, and I will endeavor faithfully to chronicle his adventures as a world traveler. So you are also funding Mr. Seal's European Adventure when you commission me. JUST SOMETHING TO CONSIDER.